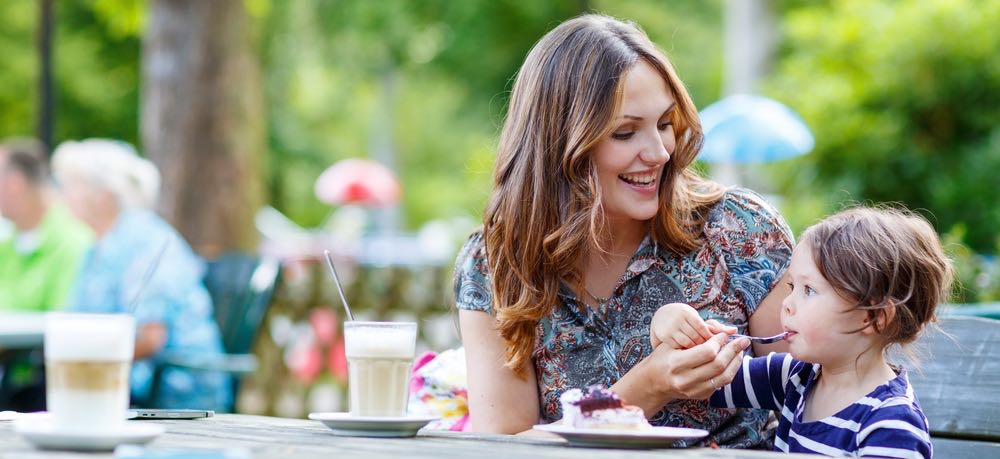 We're so ready to delight the moms in your life!

Mother's Day is just around the corner. Fret not! We have the selection of French delicacies you need to spoil all sorts of foodie moms.

Our Maman Specials feature Bonté strawberry and basil heart-shaped candies, Révillon sarments du Médoc (the crispy dark chocolate twigs), Suchard rochers (the popular praliné and chocolate bites), Fossier biscuit rose (the ultimate Champagne companion), exquisite flower confits by L'Épicurien and Favols, and plenty more irresistible treats.

Not sure what to pick? Our Maman Gourmet Gift Set is sure to delight her. And gift certicates are an excellent idea too, as always.

This month's deals: 20% off Bonne Maman chocolate and caramel tartlets, Révillon dark chocolate and mint sarments du Médoc, and Teisseire anise syrup (coupon code APR2018)
Just in: more French food favorites
Among the French food favorites
recently added to our shelves you will
find
Délices du Lubéron tomato sauce with basil
a
nd
Bio Planète organic Mediterranean salad oil, a nutritious blend that gives a delicious flavor to crisp lettuce as well as to cold starters
.
If there is a French treat you would like to find on our website, please
share
your craving with us.
Suggestions for your French agenda
So many exciting French cultural events all around the USA this month and next. We hope you'll enjoy our picks!
Atlanta's SCAD FASH Museum of Fashion & Film presents Pierre Cardin: Pursuit of the Future, a retrospective of the work of the legendary fashion futurist. Through September 30.
Austin Film Society's annual showcase New French Cinema Week returns with its most extensive line-up yet. April 25-29.
The Cleveland Museum of Art marks the centennial of Rodin's death with a display of works from the museum's permanent collection, Rodin – 100 Years. Through May 13.

The Denver Art Museum presents Degas: A Passion for Perfection, an exhibition showcasing more than 100 works by the prolific French master. Through May 20.
Los Angeles' American Cinematheque presents For the Love of Godard, a series of films by the Nouvelle Vague's ultimate icon. Through April 27.
In Los Angeles the 22nd edition of the COLCOA (City of Lights, City of Angels) French film festival opens soon with an exciting line up of more than 80 films and series. April 23-30.
The Milwaukee Art Museum presents Designing Paris: The Posters of Jules Chéret. Through April 29.

The New Orleans Historic Collection presents New Orleans, the Founding Era exhibition, in commemoration of the city's 300th anniversary. Through May 25.
New York's Metropolitan Museum explores horticultural developments that reshaped the landscape of France with its exhibition Public Parks, Private Gardens – Paris To Provence. Through July 29.
New York's French Institute (FIAF) explores the events of May 1968 and their aftermath with its new film series, Remembering May 1968. May 8-29.
New York's Quad pays tribute to iconic French actress Anne Wiazemsky with its series Radical Presence: Anne Wiazemsky. Through April 26.
In Philadelphia the Barnes Foundation explores the works of acclaimed director Jean Renoir and the influence of his father, Pierre-Auguste Renoir, on his art and life with Renoir: Father and Son / Painting and Cinema. May 6 through September 3.
Pittsburgh's Frick museum presents Van Gogh, Monet, Degas: The Mellon Collection of French Art from the Virginia Museum of Fine Arts. Through July 8.
San Francisco's Legion of Honor museum presents Paris 1913: "La Prose du Transsibérien" and the Flowering of the Avant Garde. Through August 12.
In Washington, DC the National Gallery presents Cézanne Portraits, a landmark exhibition showcasing some 60 works by the master. Through July 1.
Focus on French Cinema, the festival set in Greenwich, CT, Stamford, CT, and New York, NY will soon open with a host of exciting recently released features. April 27 through May 1.
The critically an publicly acclaimed play Monsieur Ibrahim and the Flowers of the Koran comes to New York and Los Angeles. Performed in French with English supertitles. May 3 and 6.
Last but not least, famous French pop singer Christophe Maé has started his U.S. tour, with concerts in Los Angeles, San Francisco, Houston, New Orleans, New York, and Allston, MA. April 25 through May 4.
Try our recipe for Moëlleux aux biscuits roses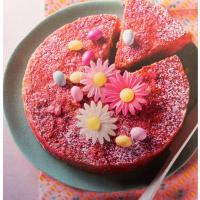 Pink and spring-inspired: the perfect cake for Mother's Day!
Ingredients (serves 6)
12 biscuits roses


3 eggs




70 g (5 Tsp) soft butter


150 g (

⅔ cup

) sugar
60 g (2 oz) ground almonds
1 ts vanilla extract


a few drops red or pink food coloring

(optional)


edible pastry flowers
Preparation
Preheat oven to 180ºC (350ºF). Grind biscuits roses and set aside.
Separate egg yolks and whites. Whisk yolks and sugar. Whisk in ground biscuits roses, butter, ground almonds, vanilla extract, and food coloring.
Stiffly whip egg whites then stir about a third into the mixture. Each of next and last thirds should be incorporated delicately.
Bake in a buttered or silicone tray for about 20 minutes. Remove from tray, sprinkle confectioners sugar and decorate with edible pastry flowers.